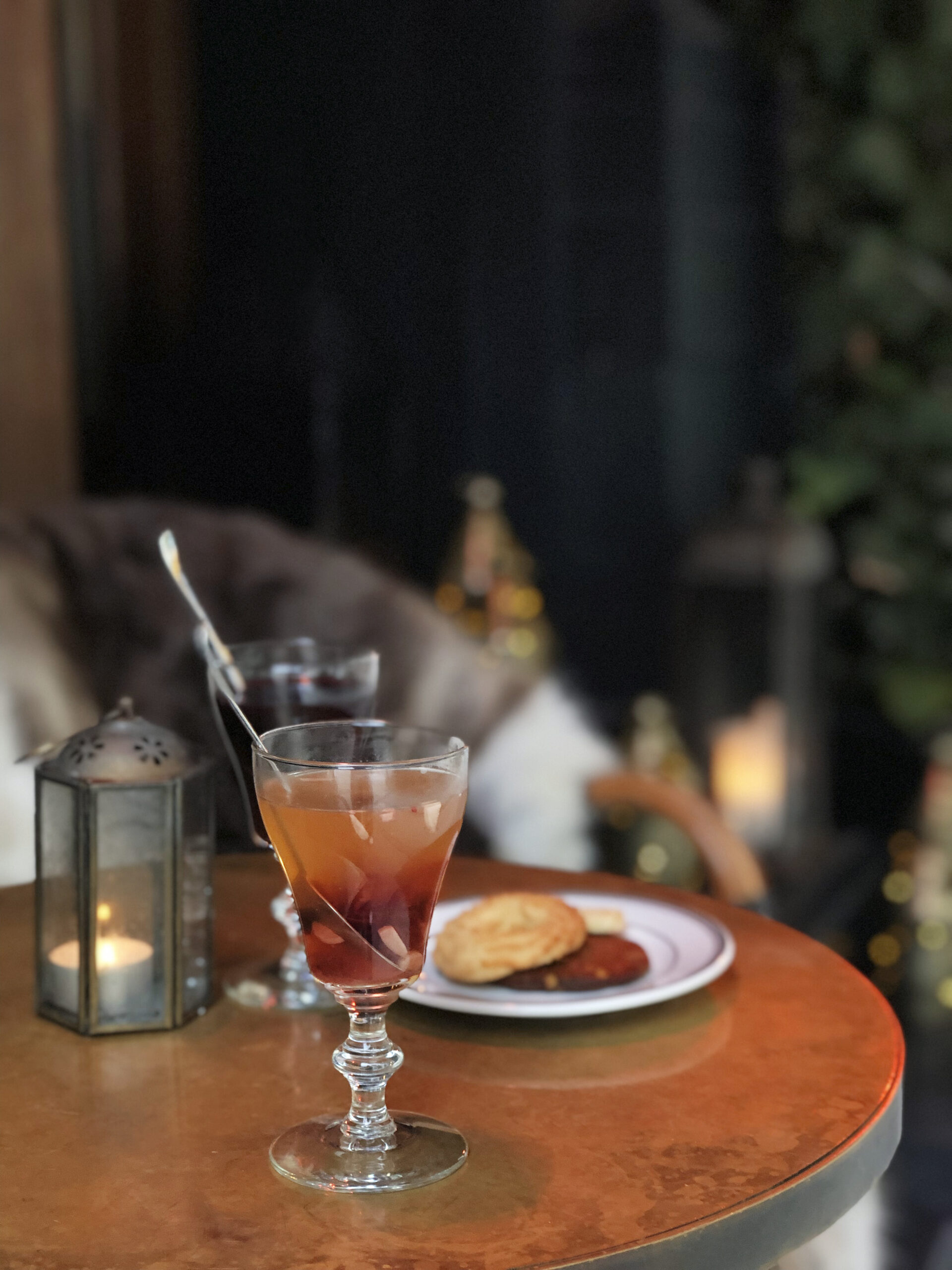 Sanders Homemade Gløgg Launch
Calling for coziness and our favorite season of the year, we can't wait to welcome you once again with our legendary homemade gløgg, which will transport you to the enchanting Christmas spirit, where a sense of peacefulness and joy is ever-present at Sanders.
We open up to the spirit of Christmas as we serve our first batch of gløgg on Friday, November 10, starting at 12:00. But don't you worry – the magic has only just begun, and we'll be serving our gløgg and delicious Christmas cookies every day from 12:00 to 00:00 until December 26.
Drop by and share a glass of our heartwarming gløgg with your dearest at Sanders.
We look forward to seeing you around for the festive.
10/11-23 - 12:00
A SCENT OF CHRISTMAS
AT HOTEL SANDERS
SANDERS GLØGG LAUNCH

DROP BY