AROUND THE HOUSE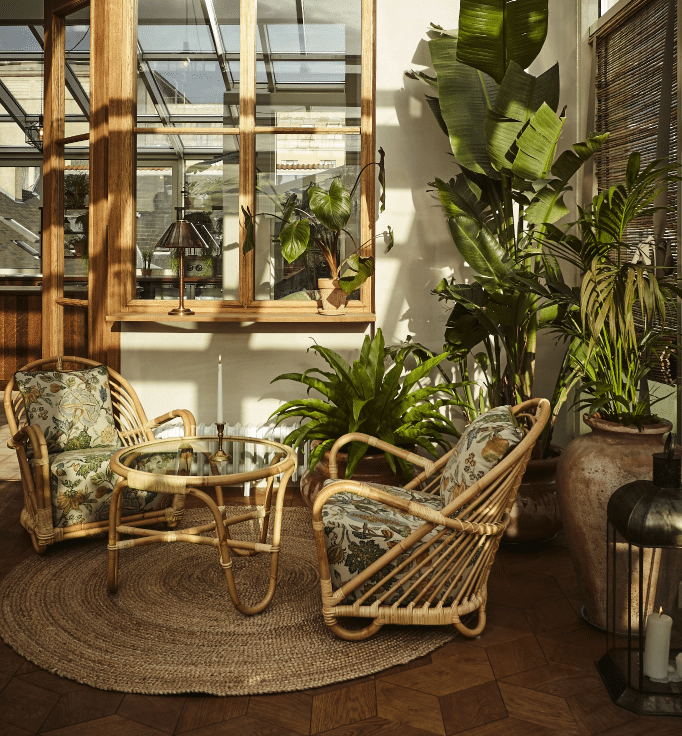 SANDERS ROOFTOP
Sanders Rooftop is a sunlit oasis with lush greenery, offering a splendid city view and a serene space for work, reflection, or inspiration. Open daily from 09:00 to 22:00.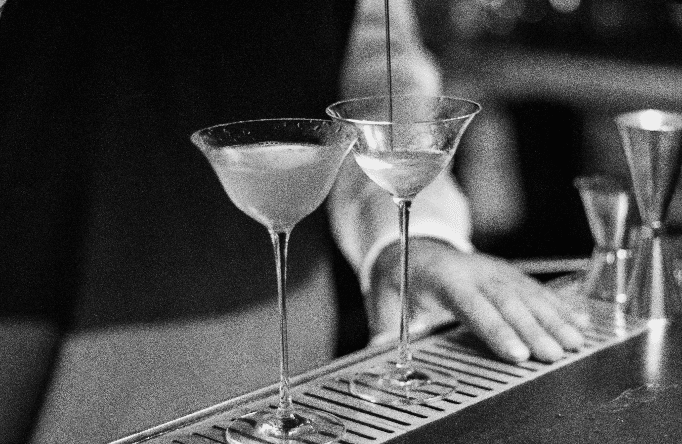 TATA COCKTAIL BAR
Named after the neighboring Royal Theatre's red velvet curtain, our bar offers a playful and seductive scene with fun and entertainment. Open daily from 17:00.
MISHA MEETING ROOM
At Misha, we offer a private space with meeting facilities and dining services. Whether you want a high-end atmosphere in a low-key setting or a relaxed and intimate meeting. For a more exclusive experience, reserve Misha as a private dining room for a seamless and professional gathering.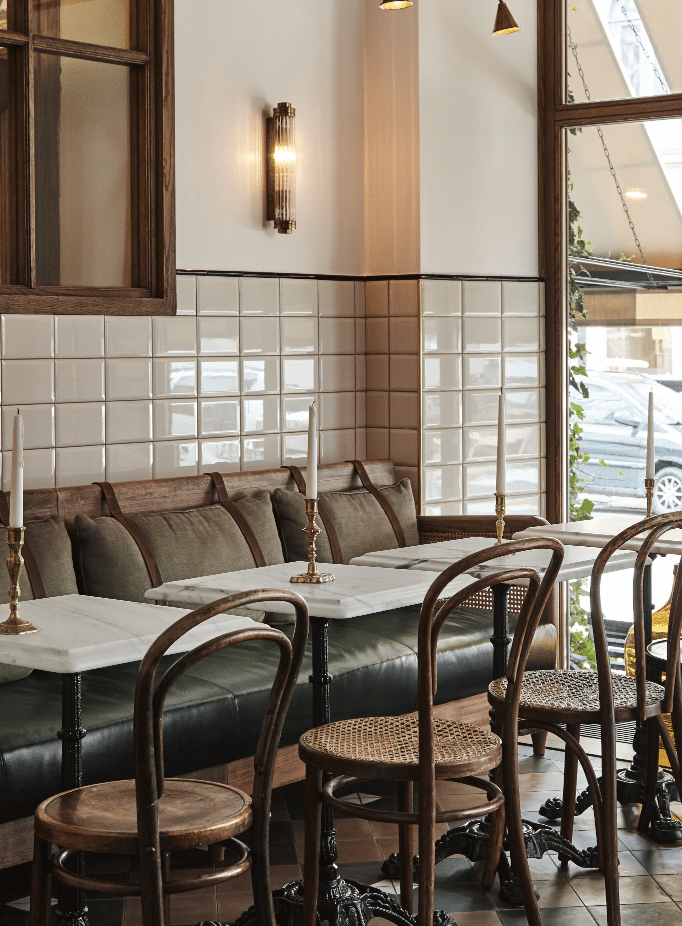 SANDERS KITCHEN
Sanders Kitchen is a place for gathering, enjoying delicacies, and socializing. Our attention to detail and passion ensures a memorable dining experience. Open daily from 07:00 to 00:00.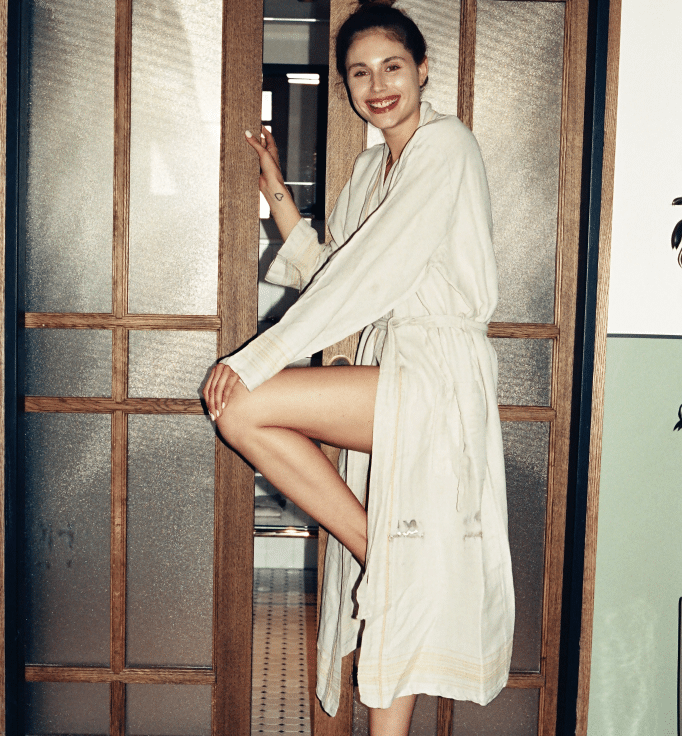 ROOMS & SUITES
Furnished with bespoke individual pieces made by local craftsmanship to ensure high quality, the rooms are designed to celebrate, respect, and share the local heritage. This attention to detail creates a peaceful atmosphere that truly feels like home.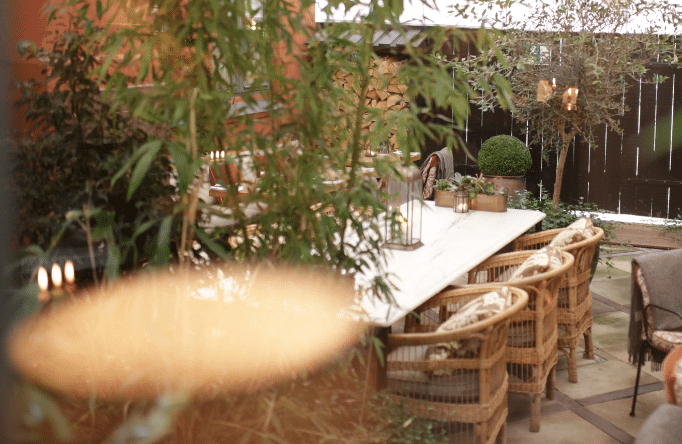 COURTYARD
The Courtyard is a luminous outdoor sanctuary adorned with plants and warm tones. It offers an intimate urban jungle with a fireplace. The space is covered and heated for a cozy experience. Open daily from 09:00 to 22:00.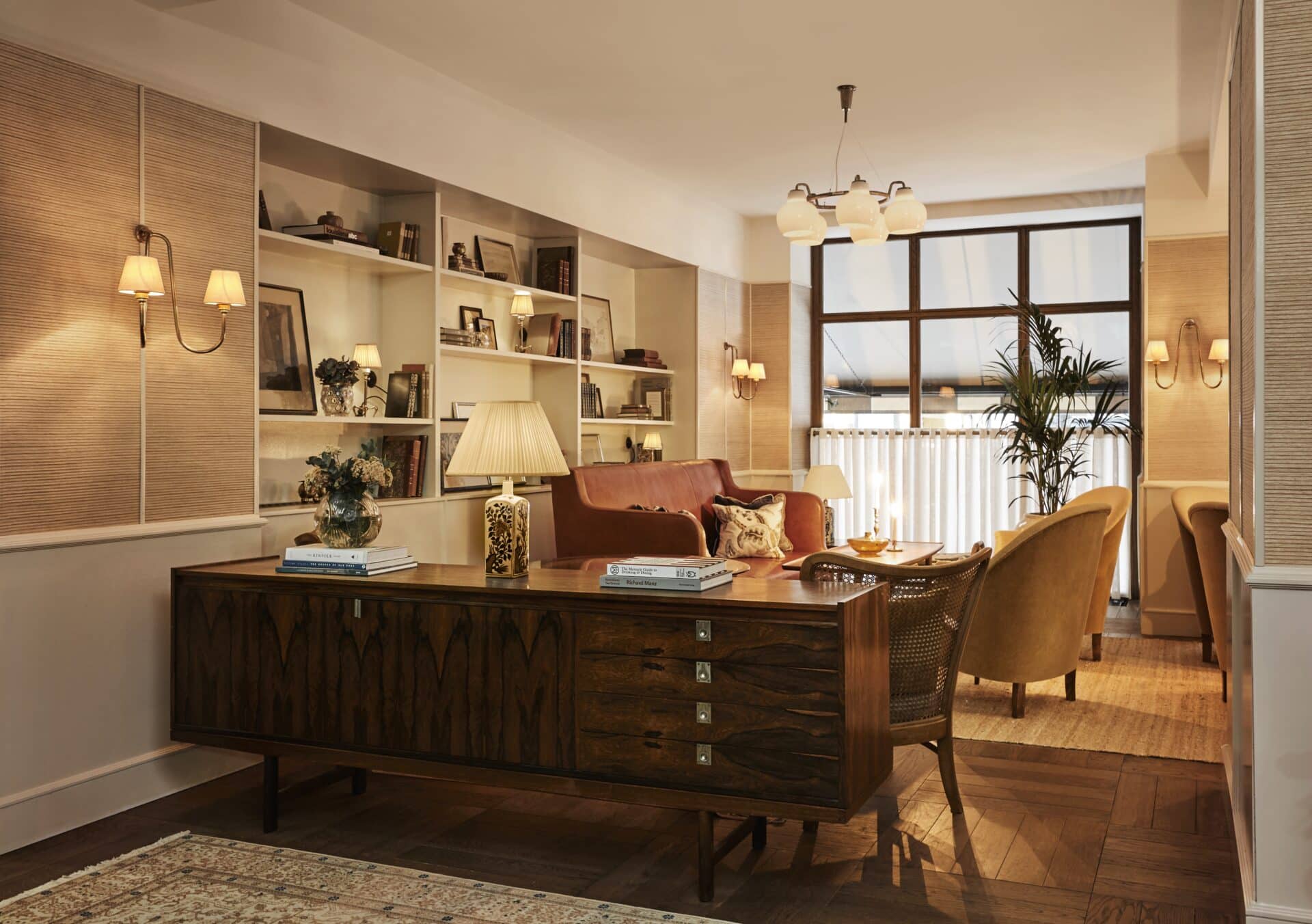 LIVING ROOM
At Sanders Living Room you're welcome to spend a quiet moment and enjoy a cup of coffee, snacks, or a glass of wine.